going swiss with the bums and the pods.
wilkommen! here's the very comprehensive photolog as promised. it's probably going to slow your browser down, you have been forewarned. well then, enjoy!
day 1 : singapore to doha to zurich.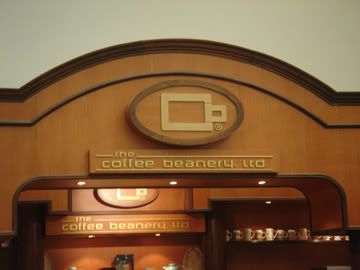 "coffee beanery" at the doha airport (qatar).
day 2 : landed safely in zurich, gaining six hours in the process.
a gorgeous view of zurich from the lookout point.
you and me sunday driving, not arriving. photo taken from inside the coach.
around lake zurich and its sweet little parks.
walking along winding cobblestone paths through the old town.
very very pretty (and expensive) shops. it's alexander mcqueen!
in the old town.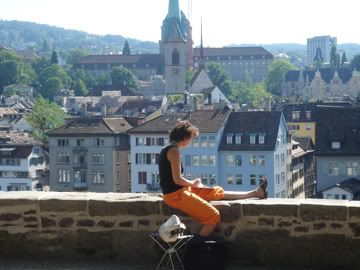 an artist ponders the view.
on a lazy sunday morning, everyone sleeps in.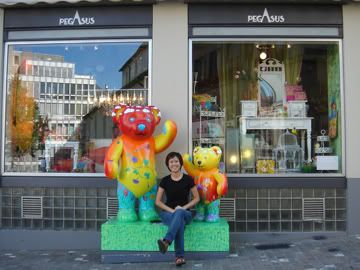 teddy bears of all kinds were apparently this year's summer decoration. they were planted all over zurich. very cute!
the word "singapore" on his nose...
... just had to be significant!
ooh, too hot to handle!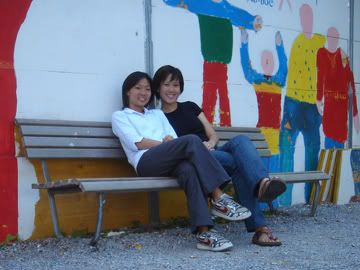 pods and i deciding to do some exploring of our own before checking in. here we are in some housing estate, haha.
we climbed into a completely empty stadium!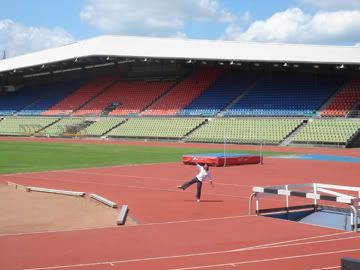 it's fun taking stupid photos...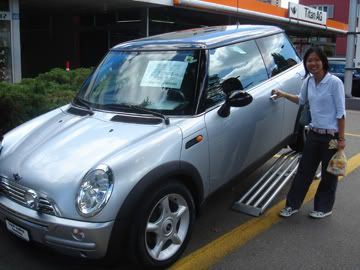 gosh! mini centre just outside our hotel. there were minis of every colour imaginable. how absolutely beautiful.
me and my dream mini!
after checking in and getting some shut-eye, we took tram 2 to the central zurich train station.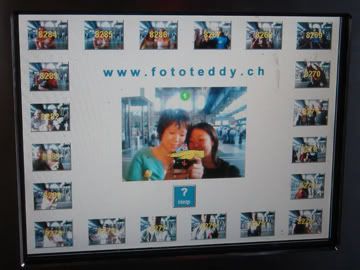 us getting excited over this
fototeddy
machine, which was this teddy bear that would take your photo if you followed the hand movements on the screen. to see our photo, go
here
, type the number '8289' and press search.
the other side of the train station, and us.
continued exploring led us to more teddies! yay, it's us and paddington!
the smart car! only seats two, but very cute.
all the shops were closed because it was sunday... but here's a familiar brand.
ooooh. FERRIS WHEEL. naturally, we couldn't resist ourselves.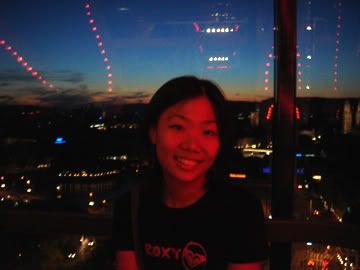 a very nice photo of pods! the view was amazing.
and don't i just love being blue? :)
day 3 : zurich to bern, then on to interlaken.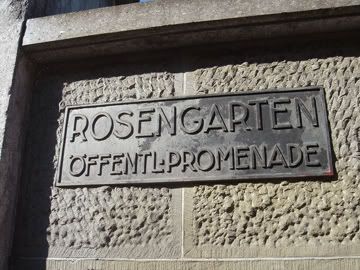 it's us at rosen garten (rose garden) in bern!
erm, bern kind of looks just like zurich.
would you think?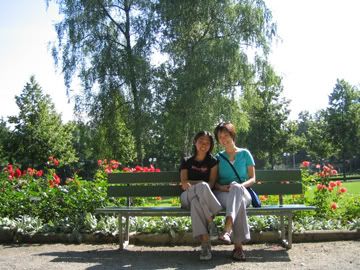 we placed the camera on self-timer for all these photos!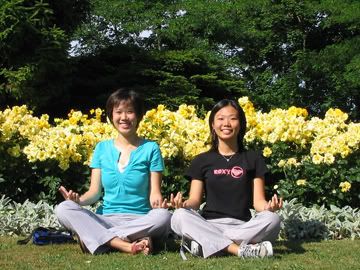 some a bit crazy.
and some just pretty.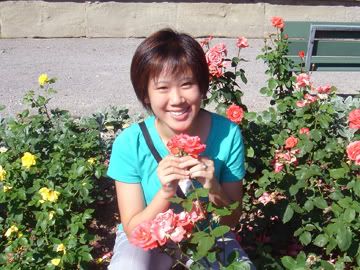 my love is like a red, red rose.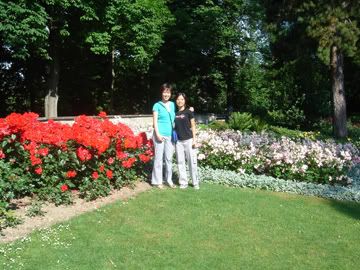 the river which swiss people jump into the summer. we didn't see anyone jumping though, pity.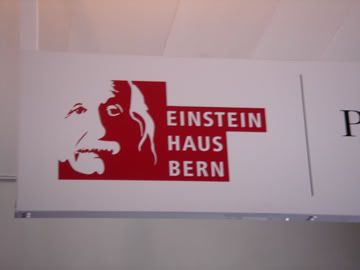 left alone to our own devices in the afternoon, pods and i decided to visit einstein's apartment in bern, where he developed the theory of relativity!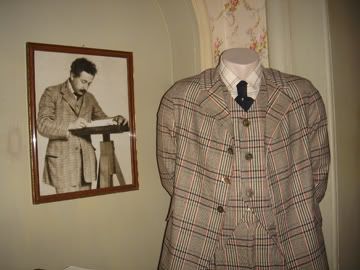 pods and her spiral staircases.
on to interlaken! it started to get cold...
so we huddled up!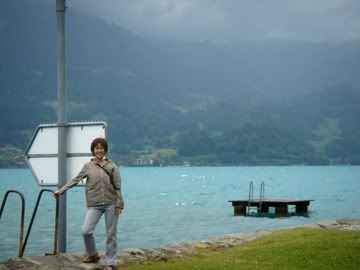 and it was very windy, which explains why i look like a pufferfish here.
the wind was fun though. we locked arms and twirled around on the grass until we collapsed in laughter.
oooh. cute ducks!
i got a pretty good close-up!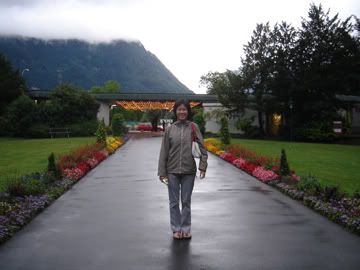 when eventide fell in interlaken, the wind chilled us to the bone. here i am after our dinner at the interlaken casino! very nice restaurant.
day 4 : montreux, lausanne and geneva.
in the morning at the chillon castle in montreux. i wanted to go to the jazz festival badly. but our tour just didn't allow time for that. :(
how the rich and opulent used to live centuries ago.
didn't take too many photos inside, it was kind of dark.
the long corridor, with holes in the wall for the soldiers to shoot people on the outside.
pods runs her fingers through the fountain of life, or just another fountain.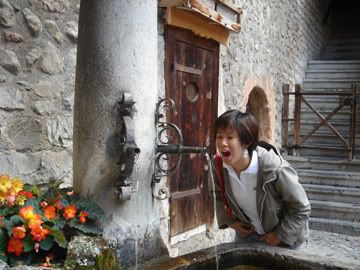 yeah! thirsty me.
where the earth meets the sky.
and where the bummmms holds up the mountain. hee.
lausanne, where the IOC headquarters resided, was just a short drive away. everyone was in singapore of course.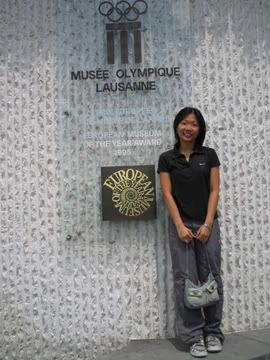 the glorious view.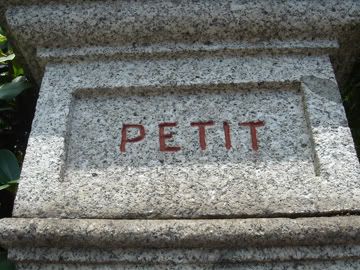 we figured "petit ouchy" must mean a short, sharp pain, like a pin prick.
just us and our feet.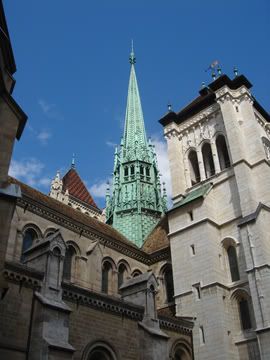 on to geneva... fabled, beautiful geneva, land of the UN. there were stupid roadworks going on outside the UN so we couldn't get good photos. pods has some photos of buildings like UNESCO and WHO, i think.
thus, we shall contend ourselves with simple grassy lands outside one of the universities.
and more photos of the old town! another pretty cafe.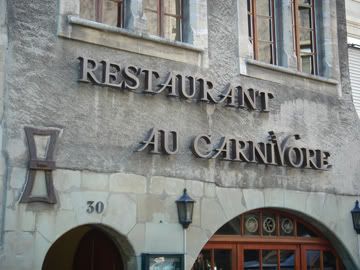 yum.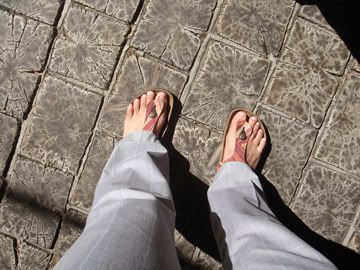 i was apparently standing on century-old wood that had hardened. didn't feel like it!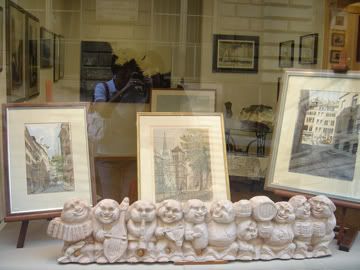 we loved the store displays!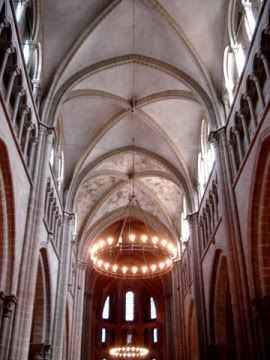 we visited a lovely cathedral.
with stunning stained-glass windows.
quintessential geneva. with jet d'eau, the symbol of geneva.
back to interlaken for the night. we had dinner at bebbi's, this adorable restaurant with a very rambunctious boss (bebbi of course). the rosti was fabulous!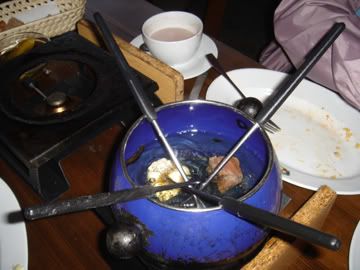 three kinds of fondue! cheese, oil and chocolate. i liked the second most. decadence out in the cold!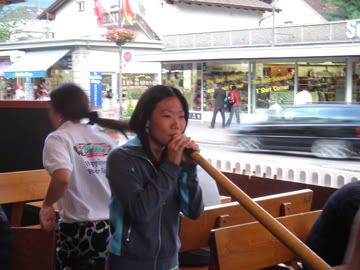 woohoo! here's pearline demonstrating how you blow into an alpine horn.
bebbi gave pods a swiss flag, haha. here we are with him and our tour group mates.
day 5 : the highlight of our trip, zermatt!
waiting for the bus to get onto the train. yes, our entire bus was actually transported on a train with ourselves inside to zermatt. quite an experience!
on the train to from tasch to zermatt, the base of the matterhorn.
a swiss student. this was completely unintentional, really. haha.
the matterhorn was a sight to behold.
mr shaggy fur was just sitting by the roadside, watching the world go by.
irresistable!
at the cable car centre. quite a disconcerting notice.
the first cable car stop. with some pretty alpine mountain in the background.
in swizzieland, dogs can go anywhere. cable cars, public transport, ferris wheels and even the airport. this gorgeous golden retriever was in the same cable car as us!
he loved the snow! at klein matterhorn (4000m.)
before pods and i got snowed in, we managed to take some photos looking like eskimos.
having our token cup of hot schokolade before we went out to brave the snowstorm.
we made it to the ice palace alive!
the cool shot. impossible to be uncool at subzero temperatures anyway.
braving the wind and cold, we took photos with a spade and a chisel we found.
by the time we decided to take the cable car down, the visibility had dropped to about 5 metres? i had to inch close to the edge to take this photo.
day 6 : interlaken to schaffhausen, then to titisee, germany.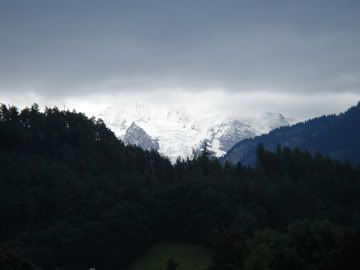 we were rather sad to leave interlaken. the view from our hotel was nothing short of amazing. the jungfraujoch in all her majesty!
and cute hotels with cute names all around. hotel krebs, anyone?
on to schaffhausen, where we visited rhinefalls, europe's biggest waterfall (or something to that effect.)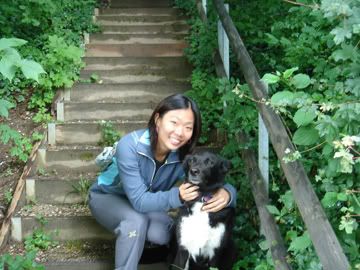 this kind swiss man let us take photos with his dog!
i was concentrating on taking a good photo of the dog on the boat, until i caught sight of the guy. :)
pods and i, cold but happy to be here!
our coach driver stopped at a sunflower field so we could erm, fulfil our dreams of standing amidst a sea of sunflowers. pity the sunflowers were facing the other direction and there was no way any of us could walk to the other side in the mud.
it was still very pretty, anyway. :)
we crossed the swiss-german border into deutschland, birthplace of albert einstein and birkenstocks.
little town of titisee.
i adored this "everything-christmas" shop! felt like a child in a giant toy store.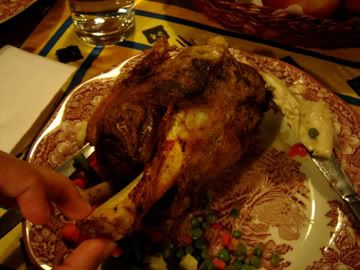 lunch was a huge PORK KNUCKLE. didn't really enjoy this meal since i spent more time trying to get at the meat than actually eating it. plus it cost me 20 euros!
a pretty photo with hot schokolade, again.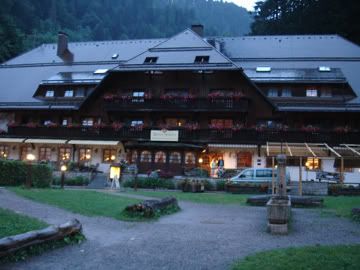 le chalet de la forêt noir., the chalet of the black forest. our pretty hotel was nestled cosily in the black forest.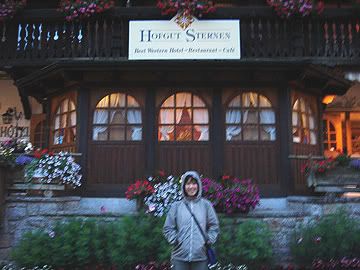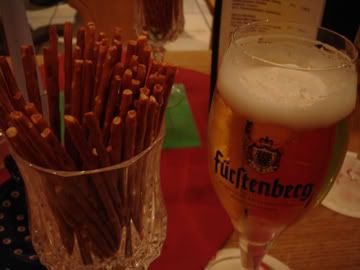 we decided to try german beer! it was very light.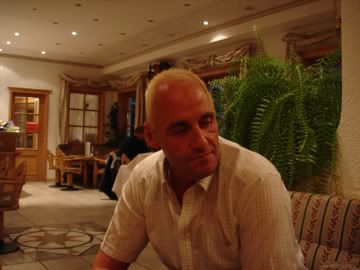 our driver was very funky, and he knew all these amazing card tricks.

day 7 : back to switzerland! on we go to lucerne.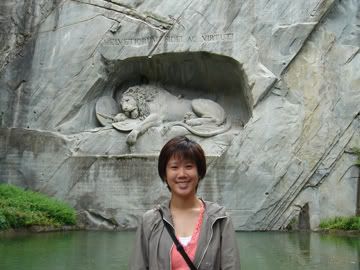 with the lion monument, a rather touristy spot.
getting married in lucerne's old town. a grumpy asian bride who must have been very cold.
awww. here for the wedding.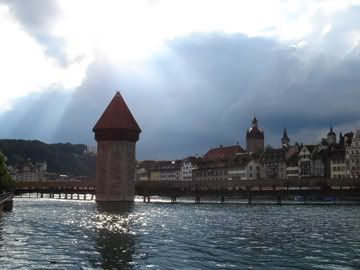 the important shot of lucerne. the lucerne bridge.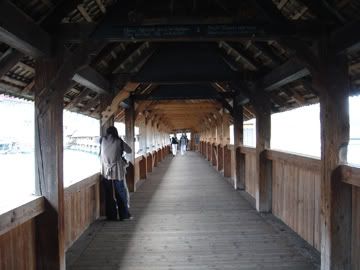 on the bridge!
another lovely shot.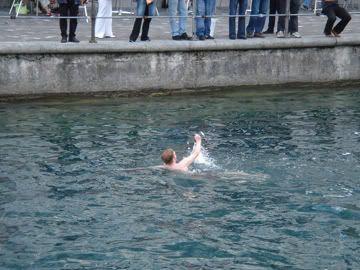 swiss people like to jump off bridges. naked too!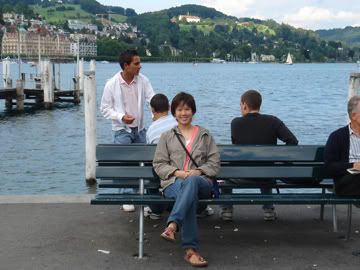 sitting along lake lucerne was very refreshing.
the view was great too.
we had dinner here, on bahnofstrausse. this place has the most amazing pasta.
trust me, i feel hungry just thinking about it.
around town after dinner. yes, absinthe makes the heart grow fonder...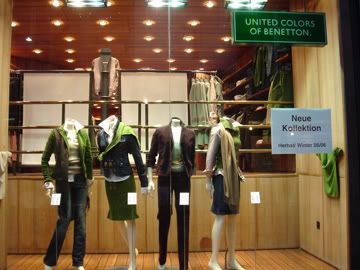 ack. the beautiful store displays. this one is united colours of benetton.
we bid farewell to our driver here in lucerne.
day 8 : mount pilatus.
given one free day in lucerne, pods and i decided to do the "golden roundtrip" ourselves, which set us back by 79.80 francs a head. we would start by steamer along lake lucerne from lucerne to alpnachstad, then continue up to the peak of mount pilatus (2132m) by cogwheel railway. from the peak, we would take a cable car down to the halfway point and hike the rest of the way down.
whee, off we go!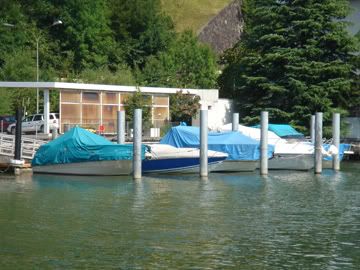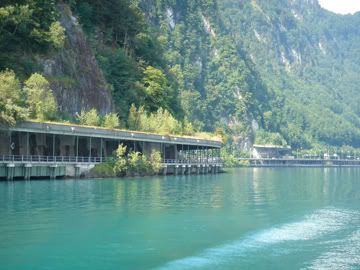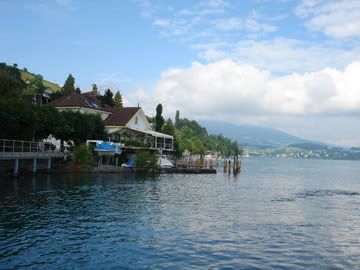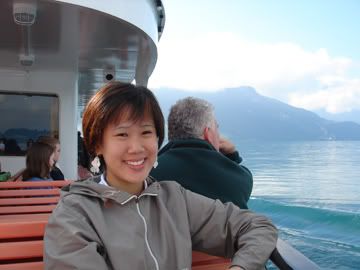 swirls of light!
at alpnachstad, we got onto the world's steepest cogwheel railway (48 % inclination or something.)
whee!
the resonant chiming of cowbells filled the air. very nice.
charming views from the cogwheel railway.
finally at the peak, a dizzying height of 2132m!
on a clear day, i can see forever.
left our two cents' worth at the peak.
oooh i see mist coming.
and it comes.
until the visibility dropped to less than 10 metres.
hey but taking photos in the mist is fun!
and of course, performances at 2132m are always enjoyable, even when you're cold.
soon, we started our erm, descent. we took the cute red cable car to the halfway point. (frankmunstegg, about 1000m.)
some hikers.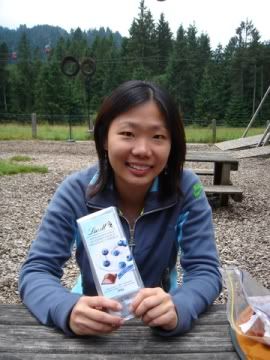 before we started our hike, we stopped for yummy lindt chocs at a playground. and hot schokolade from the cafe of course.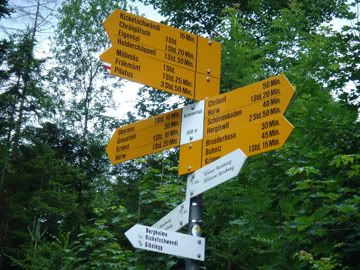 on to kriensegg, by foot!
the blooming flowers looked so exotic!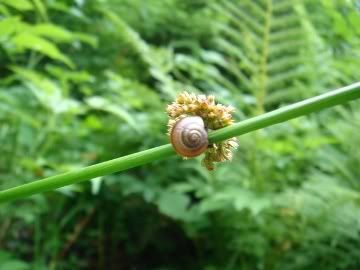 walking through the forest was fun though we were slightly afraid of getting lost. we were soon glad to see a paved road...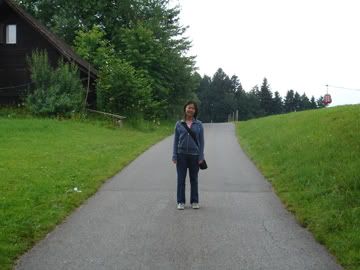 with bathtubs for the cows' drinking water?
yay! we finally reached kriensegg, the base of pilatus! took a bus back to lucerne.
my last night in switzerland. i wanted to capture every sight, every sound, every feeling.
sigh, i want to go wherever it's going.
hot dog on public transport! in the bus.
gloriously gothic!
lake lucerne again.
with 'SNG' brand boats.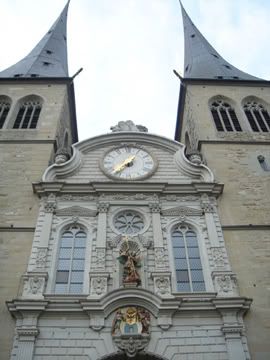 a gorgeous cathedral, with a very peaceful and beautiful graveyard.
day 9 & 10 : lucerne to zurich to doha to singapore. (stupid long flight that cheated us of two days.)
tolberone gold bars at the zurich airport duty-free.
our parting shot at the zurich international airport. saying goodbye was painful! but it was time to go home and get back to reality.
(with photos from
miss pearline yum
, of course.)
Labels: wanderlust